According to the statistics data each year some thousands of Ukrainian girls marry citizens of foreign countries. At the same time only 50 men from Ukraine marry women from foreign countries.
Russian and Ukrainian girls have the greatest success with Englishmen and young men from Muslim countries. Russian and Ukrainian girls treat fiancés from Europe – citizens of Germany, France and Netherlands favorably. Not the last place in this list is occupied by citizens of the USA and Canada. As a rule they have Slavic background and are from former emigrants.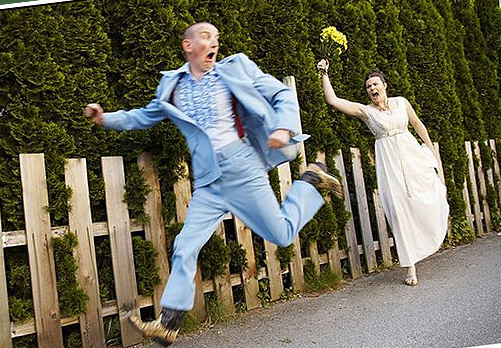 Among marriages with foreigners there are many mock ones. Dating agencies' employees quickly figure scammers out. Such a couple is in a hurry with registering their marriage and they refuse from costly celebrations. Often there is a huge difference in the age of a bride and a bridegroom. Two thirds of such unions with citizens of different countries end with a divorce and aliments and mutual pretensions of former beloved ones. 'Peaceful' variants of parting can be counted on fingers.
Almost all the girls who marry foreigners leave Russia and Ukraine for another country. Interesting is the fact that after divorce they almost never come back to their motherland and get married in this country for a second (or a third time). Sometimes after parting former mates fighting real wars for the right of taking themselves a child. Such cases often get to personals. Far not in all the countries the right for children is given to their mother by default. Sometimes the last word belongs to a father. Objective statistics is a considerable argument in taking decisions. It concerns such a delicate topic as family. Agree that there exist pitfalls and problems which nearly everybody faces. One should know about them beforehand to be ready for any turn of events. That's why lately the most dependable and honest dating agencies publish a statistics which is interesting to both Western men and Russian brides. Here is another example: agree, it is interesting to read for everybody, even if your thoughts are far from a search for a girlfriend from Ukraine. Besides, such data explain much – why there are more women than men in Ukraine and in Russia and what moves Slavic ladies while taking decisions concerning marriage emigration.