Men love with their eyes. That's their nature – first of all they are attracted by beautiful women. Yes, she is good, interesting, pretty, kind, ready to give her love, but… how is a man going to know that if he just doesn't see a photo of such a girl in endless galleries of dating sites?
For Ukrainian brides by mail a photo is first of all a try to attract attention, a possibility to 'catch' a man.
Only if a man's glance stops on a picture that aroused his interest, a man will open a profile of a girl. If not, he'll just move on. 'My photo shouldn't be lost among others', that's how the majority of clients of dating agencies who turn to professional photographers think. And they do their business creating bright images emphasizing a bright natural beauty of Slavic women.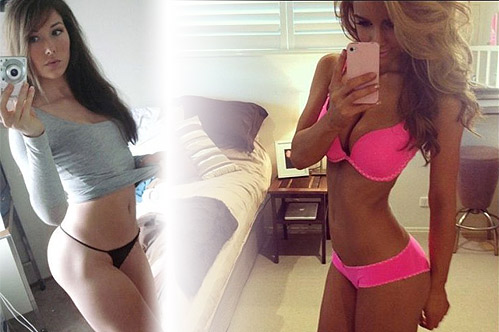 Positions Ukrainian ladies like to make photos in are diverse. They have a wish to show their advantages in all situations. Especially when they have something to show. And a reason for this is not only beauty. Yes, Ukrainian women have such a weakness – not only to make themselves more attractive, but also to demonstrate it with all possible means.
It's only fair to say that dating agencies are not less than girls themselves interested in a quality of photos. It's their reputation and a visit card. That's why cooperating with professional studios they try to give women an opportunity to make themselves more sure and show a maximal responsibility and easiness and look super photogenic on a photo as a result. However, sometimes a wish to look 'a bit better' can make a mean joke. First of all, it concerns photos with an excessive sexuality. Creators of a photo-portal about beauty of Ukrainian women ukrainiangirls.photos assert that maximally natural photos where beauty is emphasized with a smile, but not a micro-bikini or erotic scenes make a much bigger impression on men. However, tastes differ…