Marriages of Ukrainian women with foreigners can be considered in several aspects. The first is when people got acquainted in the real world, fell in love and got married and live together. It's a natural process which doesn't differ much from acquaintances of men and women of one culture.
Another thing is when a woman set her mind on getting married a citizen of a foreign country. In different situations it's a flight , a search for comfort, a means of gaining a financial independence. But in any case it's a wish to distance oneself from reality. And there can be many reasons why a woman wants it. For example, she had an unsuccessful experience of relations with a Ukrainian man. But it doesn't mean anyway that Ukrainian men are bad, just such a variant is the most acceptable for many women, they are afraid of burning themselves again. A considerable role in this process is played by existing now propaganda of a socially successful status life, a business-like, self-reliant businesswoman not burdened with family ties. But it conflicts with a national tradition, as Ukrainian girls should get married early, give birth to children, be domestic goddesses.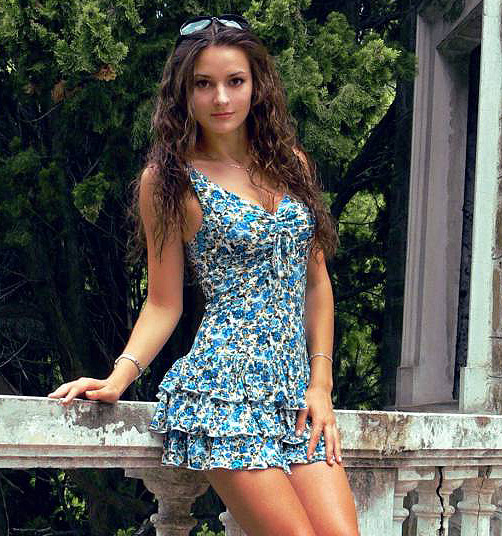 It is important for Ukrainian women that their inner self-esteem is supported by foreigners' courtship, a woman feels her individuality and significancy.
What concerns adaptation of Ukrainian women abroad it is a pretty hard problem. Ukraine is geographically situated so that is situated on at the junction of western and eastern cultures. That's why it is quite easy for some women to accept rules of somebody's game, and for others it's very hard, some psychological barriers appear.
Marriage agencies:

1."Gimenei"
Kharkov
+38(057)756-21-29

2."Elenka"
Donetsk,Cheluskintsev,151/2
+38(095)510-47-60,+38(063)710-00-51

3."ALL UKRAINE BEAUTIES"
Kharkov,Sumskaja,44/2-3
+38(057)714-34-20,+38(057)716-43-91

4."Amore Mio"
Kharkov,pl.Svobodi,8/206
+38(057)756-70-08

5."APHRODITE INTERNATIONAL"
Kharkov,Gogolja,11/16a

6."Belle"
Kharkov,pereulok Kostjurinskii,3/20
+38(057)731-22-52,+38(057)714-90-87

7."GIRLS OF KHARKOV"
Kharkov,Danilevskogo,10/71
+38(057)705-13-58,+38(057)705-49-97

8."Bilona"
Kharkov,Rimarskaja,19/18
+38(057)750-94-15

9."BLACK SEA BEAUTIES"
Odessa,Tiraspolskaja,27/29-601
+38(0482)726-94-52

10."Elvira"
Nikolaev,prospekt Lenina,107/1-327
+38(0512)58-51-87

11."Felicita"
Kharkov,Otakara Yrosha,27
+38(050)390-09-41

12."Formata Life"
Donetsk,prospekt Mira,8/310
+38(062)345-15-50,+38(050)802-73-02

13."FromUkraine2U"
Kharkov,Sumskaja,13/3-3
+38(057)717-03-53

14."Happy Family"
Kharkov,Pushkinskaja,79/1-7
+38(057)756-09-86,+38(057)715-74-50

15."Magnoliya GOLD"
Mariupol, Engelsa str 26/2
(098)429-22-39

16."Honeymoon"
Odessa,Zhukovskogo,36/20
+38(0482)743-47-91,+38(0482)722-93-68

17."Jasmin"
Nikolaev,Inzhenernaja,22/305
+38(0512)36-00-45

18."Katarina"
Donetsk,prospekt Panfilova,1/228
+38(099)318-90-58

19."Love Story"
Nikolaev,prospekt Lenina,73/411
+38(0512)59-27-89

20."Ma-Dame"
Kharkov,pl.Svobodi,8/210-3
+38(050)385-91-92

21."MarryMeInternational.net"
Nikolaev,Kitoboev,2/57
+38(0512)72-10-80

22."Mordinson"
Kharkov
+38(057)701-15-55